Speakhabla helps business professionals "dominate" the English Language so they can compete internationally in a Global Market.
What can Speakhabla do for you?
You will:
Be provided with both Academic and Social Language Lessons.

Experience a unique and comfortable learning experience.

Learn faster with your Language Learning Plan and monthly progress reports that are specific and measurable.

Stay encouraged, motivated and excited about learning the language.

Get Business English classes according to the professional's work area.

Communicate with your language coach via email, in between language lessons.

Enjoy speaking English with a Native English Speaker who is Certified TESOL.
How does it work?
We decide on a regular schedule, and then we come to you! English classes do not have to be held in the same location every time! We believe that participating in regular activities while learning English encourages conversation, enjoyment, and, therefore, faster learning. Your language coach will work with you to understand your needs, goals, interests, strengths and your weaknesses in order to provide you with the most interesting, relevant and engaging ways to improve your language skills. We will do this with regular coaching sessions, which are interactive and interesting learning experiences between 2-6 hours per week.
We will also regularly review your progress, discuss issues and create action steps for you to work toward. Coaching sessions can happen via video-conference with Skype or face to face. 
You will receive lesson reviews (via email) after each class, along with interesting articles to read and videos to watch that you may find relevant.
How do I get started?
Let's Speak! ~ Contact us and schedule a 30-minute complimentary private consultation so we can meet in person and talk about your learning goals.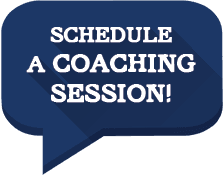 COMPLIMENTARY COACHING SESSION
Tell us about your companies' needs and send us a message, we will get back to you as soon as possible and schedule a complimentary session so you can try out our services without any obligation.