Business English Costa Rica
Business English Classes in Costa Rica
Home /
Business English Costa Rica
Characteristics of Speakhabla's Business English Classes in Costa Rica
Workshops and Private Business English Classes for individuals, groups and teams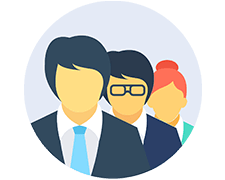 Speakhabla's business English classes are designed to provide your group or team with an interactive and educational workshop. Workshops can be scheduled for a single session of 1-4 hours, or through a small series of strategic workshops. The workshops are customized to your specific individual or organizational needs, and will focus on Soft Skills and Hard Skills. Workshops are dynamic, unique and include video, PowerPoint presentations and interactive worksheets for the participants. Do you have a need that is not on this list? Contact us!
1. Soft Skills
In our business English classes you can improve your Soft skills. These skills help you relate better to others and help others better relate to you. Soft skills are the skills you need to become more "Emotionally Intelligent". They help to encourage friendships and good relationships and having good communications skills is essential to becoming more emotionally intelligent. Shouldn't everyone want to improve their ability to communicate effectively?
2. Hard Skills
Professional business communication= Business Success. Poor communication means that the business/individual becomes less efficient, less productive and ultimately less profitable. That is why Speakhabla's business English in Costa Rica will help you improve your professional business communication skills and experience ROI (return on investment) immediately!
3. Using English as a 2nd  Language in Business (Cultural Training)
This is a Global Market. Are you a Native Spanish Speaker working for a company that uses English in business communications? Help yourself or your employees get to the next level of English language proficiency. Communicate more effectively with clients, colleagues and friends. If you improve your English you can improve your place at the company and in your life.
4. English Proofreading & Copywriting
If you need an English expert to review your documents, presentations, to supercharge your website text, or to create marketing writing pieces for different areas, Speakhabla is your one-stop solution.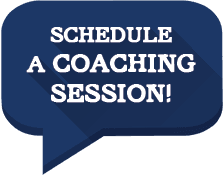 COMPLIMENTARY COACHING SESSION
Tell us about your companies' needs and send us a message, we will get back to you as soon as possible and schedule a complimentary session so you can try out our services without any obligation.