English Classes in Costa Rica
Areas: San Jose, Heredia, Alajuela & Cartago

Home /
English Classes Costa Rica
Speakhabla's English Classes in Costa Rica
Our English Classes in Costa Rica help ambitious learners reach an advanced level of English. Our time spent together during the English Classes will help guide and motivate you towards your English Language learning goals.
Are you a Visionary or leader who needs to communicate in English at the very highest level in order to influence, persuade and inspire?
Are you a business professional or manager who needs to improve your English skills to keep your job or to have the hope of promotion or future prospects?
Has your boss told you that you need to improve your English communication skills at an employee review meeting?
Are you job hunting or between careers?
Are you an Advanced English Learner who wants to perfect their skills so you can communicate with a little bit more confidence and clarity?
If you can answer YES to any of these questions, then we have a reason to speak of our English classes! Contact Speakhabla and we can share some time together and talk about your vision and your needs.
How does Speakhabla's English Classes in Costa Rica work?
Your language Coach will work with you to fully understand your needs, goals, interests, strengths and your weaknesses. This will allow us to provide you with the most interesting, relevant and engaging ways to improve your language skills.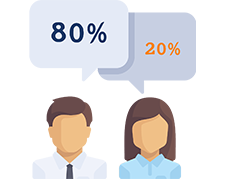 We will improve your English with regular English Class sessions, which are interactive learning experiences (typically between 3-6 hours per week) During our time together, we have a firm 80%-20% rule. In our English classes, the Client speaks 80% of the time and the Language Coach speaks 20% of the time. On the spot language and grammar correction through interesting conversation is one of the most effective ways to learn English. We will also regularly review your progress, discuss any particular issues you may have and create action steps for you to work towards. 
English Classes can occur via Skype, face to face or a combination of both. Face-to-face learning experiences are usually the most productive. Skype calls are a great way to do a little "English maintenance" throughout the week. As part of the coaching program, your Language Coach is available anytime for the questions you have in between English classes via email.
Your Language Coach will send you English lesson reviews, interesting articles to read and videos to watch that they think you may find relevant and educational.
How do I get started with the English lessons in Costa Rica?
Let's Speak! ~ We will schedule a private consultation so we can meet in person and talk about your needs and goals. Let's see if Speakhabla is the right solution for you!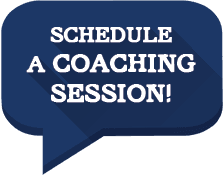 COMPLIMENTARY COACHING SESSION
Tell us about your companies' needs and send us a message, we will get back to you as soon as possible and schedule a complimentary session so you can try out our services without any obligation.