Career & Job Coaching Costa Rica
Training for Job Interviews in English

Home /
Career & Job Coaching Costa Rica
Career Coaching will get you the job you want.
Your Resume / CV Improvement
Your resume has only 8 to 20 seconds to get you noticed. The ability to present a compelling resume that is packed with value, relevant achievements, skills, experience, and keywords is essential. 
Speakhabla will: 
Work with you to establish a clear, focused career objective.

Clarify your career path goals and write a powerful, interview-grabbing 

resume (for executive and professional job seekers)

Create a savvy and targeted Cover Letter that draws interest and attention to your already compelling resume.

Provide you with additional PDF and Word.doc file resume and cover letter document that will be invaluable when applying online during your job search campaign.
LinkedIn Profile Improvement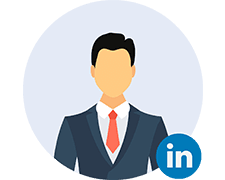 LinkedIn profiles should be different from resumes; after all, LinkedIn is a different medium.One of the main areas in which your profile needs to be different is the summary. Using a more conversational and informal tone than a resume summary has emerged as the best practice for the LinkedIn summary.Unfortunately, most LinkedIn profiles are poorly written and conceived. Most users don't have a summary, use their resume summary for the summary, or just have a couple lines or some keywords in the summary section.
The summary is just one tiny component of success on LinkedIn, however. Other key factors include:
Search-optimizing your profile: this involves putting keywords in the right places. It's not enough to simply have keywords in your profile; having them in the right places is what gets the best results.
Getting your profile to 100% completion. LinkedIn says you will show up in 40x more search results when you're 100% complete. (LinkedIn lets you know what percentage complete you are with a status bar).
Interview Training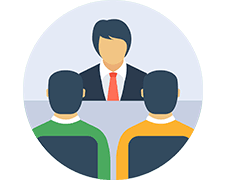 With our professional interview coaching service, we have helped our clients to excel with the interview process. We can do the same for you. You need to plan and prepare for an interview as you are still up against many other applicants and this is your key opportunity to make an impact.
What can Speakhabla do for you?
Speakhabla offers a 3 tiered service:
Telephone-based interview coaching service to help give you that winning

edge

Skype interview preparation

In person one on one interview preparation
Our interview coaching sessions show you how to develop a winning strategy – plan and prepare for every eventuality and learn how to handle every possible kind of interview, from a brief chat over the telephone to an interview with the CEO.
Your Job Coach can take you through real interview questions and make sure you know how to make an impact when handling tough questions.
You will find our interview coaching useful whether you are trying to land your first job, returning to the workplace after a career break or simply looking to take another step up the career ladder.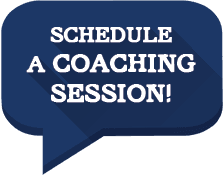 COMPLIMENTARY COACHING SESSION
Tell us about your companies' needs and send us a message, we will get back to you as soon as possible and schedule a complimentary session so you can try out our services without any obligation.