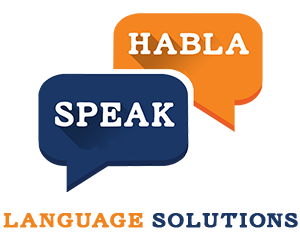 English Courses for Companies in Costa Rica
Speakhabla offers English courses to companies and business professionals throughout Costa Rica to help them dominate the English language so they can compete internationally in a Global Market.
Our professors are native English speakers with experience in business and are TEFL certified. Speakhabla's difference is that you will not have to commute or waste valuable time in traffic jams, the English lessons will be at your workplace, office or home, you choose!
English is the #1 language used in business
More job offers if you speak English
Increase your salary in 20% minimum
Of scientific articles are written in English

"I really improved my English skills in a level that I wished to have years ago when applying for high company positions."
Juan Rojas
Executive Manager

"Excellent teacher! I did expand my technical vocabulary, and more importantly, I feel comfortable when speaking with my bosses and co-workers."
Elisa Duran
Computer Engineer

"This has been a great and enriching experience, I have learned how to control my emotions while speaking in public and how to pronounce with intonation and emphasis."
Carlos Salazar
Human Resource Manager
SCHEDULE A COMPLIMENTARY COACHING SESSION
Let's talk about your needs and how Speakhabla can help you achieve your English goals